The Golf Insiders Featured Golf Course is the Villas of Grand Cypress 
The Villas of Grand Cypress features 45 holes of Jack Nicklaus signature-designed golf. The 27-hole North/South/East Course provides the ultimate test of accuracy while the 18-hole New Course provides a Scottish links masterpiece.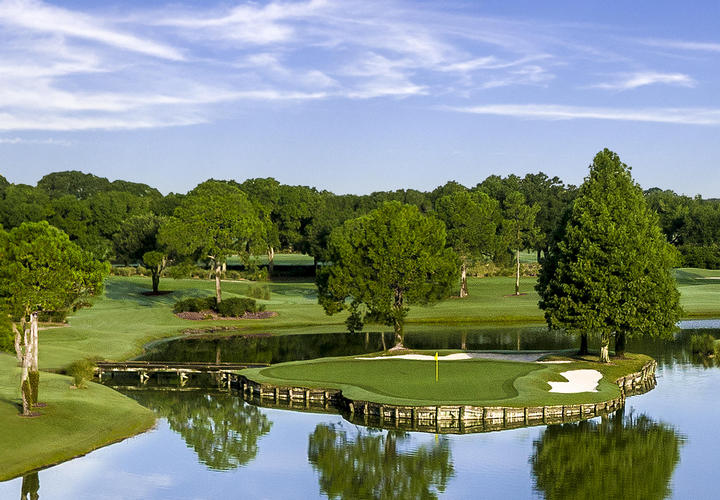 NORTH, SOUTH AND EAST COURSES
The nine hole North, South and East Courses offer a variety of mental and physical stimuli that, unlike other Orlando golf courses, test accuracy rather than strength and distance. The North-South combination, marked by sharply ledged fairways, tall shaggy mounds and plateau greens perched above water or sand, is a demanding, target-style test. The sportier, more wooded East Nine is more generous, with less bunkering allowing for more run-up shots. Test your skill on the beautiful East 5 island hole, which if you come up short, you may find yourself in the water.
Although the North, South and East Nines have their own distinct qualities, they complement each other beautifully to make three different 18 hole combinations. The North, South and East Nines offer a variety of tee boxes making the courses enjoyable for top level golfers and beginners.
Within these 27 holes, the Jack Nicklaus Signature-designed North, South and East Courses provide three distinctly unique 18-hole masterpieces. For the full round of 18, courses can be combined as the North-South, South-East or East-North Course. Each combination provides a distinctive playing experience, which will challenge even the best of golfers.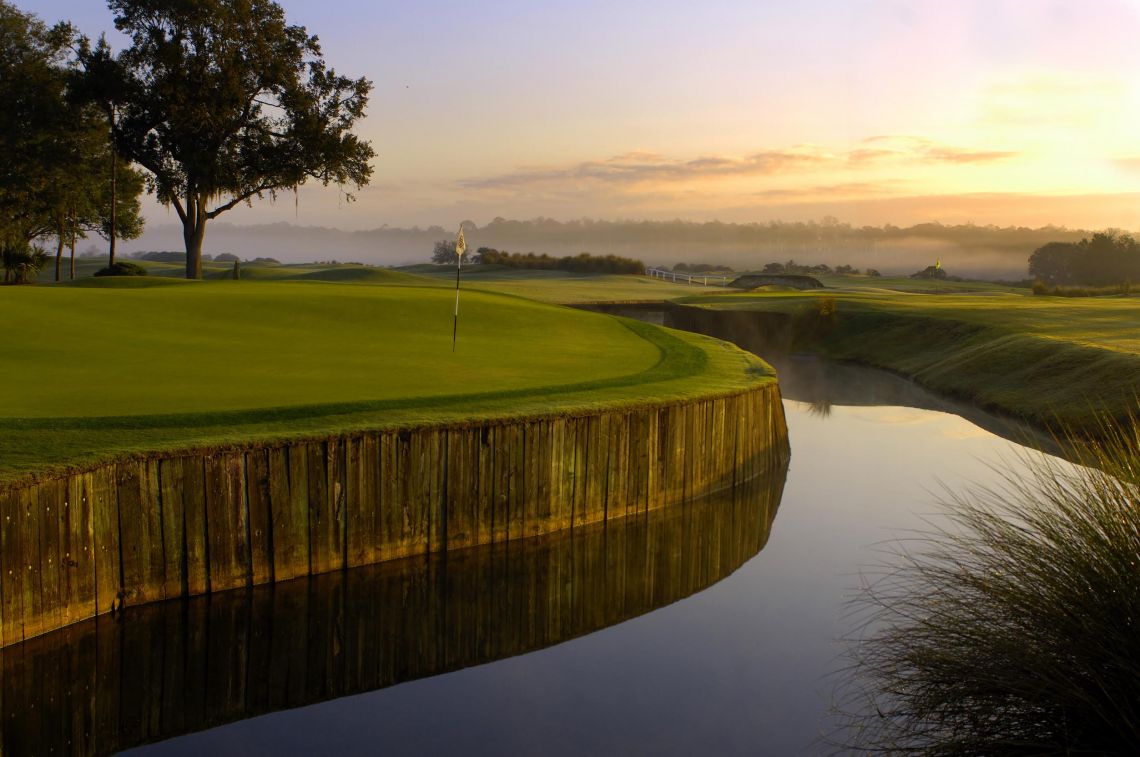 NEW COURSE
The New Course adds another dimension of play to the Orlando golf course scene with steeper and more challenging bunkers and slopes. Set in the midst of an open meadow, the New Course is Jack Nicklaus' tribute and homage to the famed Old Course at St. Andrews, Scotland. This Scottish links masterpiece is complete with double greens, stone bridges and walls, gorse mounds, burns and pot bunkers as deep as 12 feet—all in the spirit of the true Scottish original. Very little water comes into play on the New Course, but when it does it will challenge you. Very few trees are located within the interior of the course, creating generous landing areas. However, an errant tee shot could find its way into one of the course's 150 pot bunkers.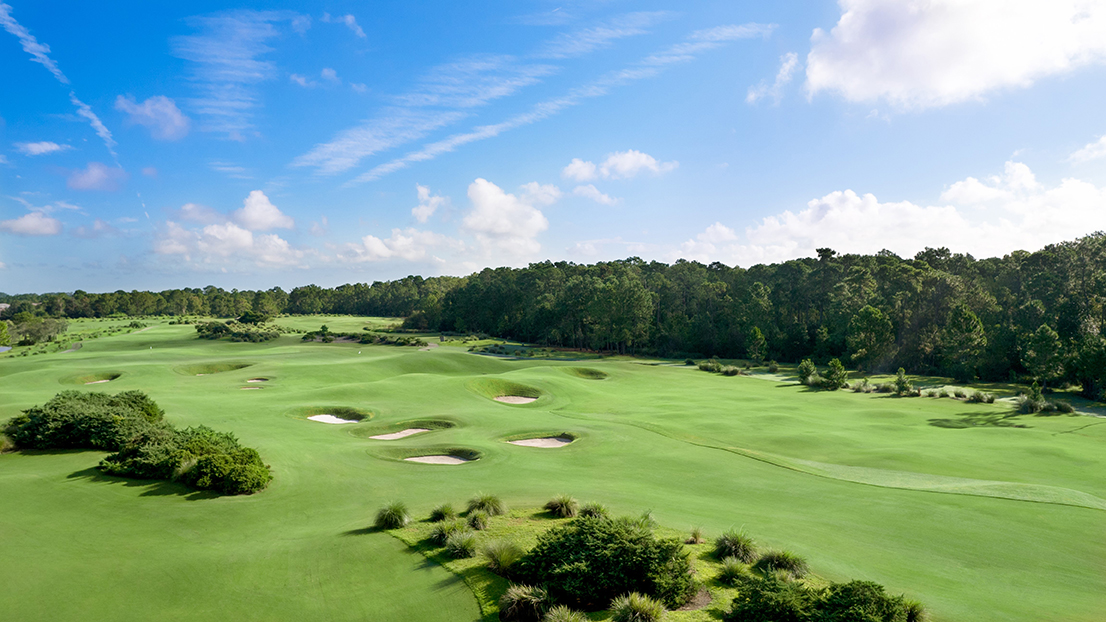 Villas of Grand Cypress
One North Jacaranda 
Orlando, FL 32836 
The best way to experience the golf courses at Grand Cypress is to stay in the Villas of Grand Cypress. Accommodations at the Villas of Grand Cypress range from luxurious oversized suites to 2,800 square foot our-bedroom villas, complete with a full kitchen, living and dining area, a fireplace and extended patio for lounging and grilling. Florida residents receive extra savings when staying with us. The Villas of Grand Cypress is a great staycation destination.
Click on this link for information on Golf Packages.
Book Tee Times Here or call directly 407-239-1909.
Resort Reservations: (877) 330-7370
Hotel: (407) 239-4700 

Visit our newly updated and redesigned web site for more information and Fall specials on our stay and play packages www.grandcypress.com.