The Players: Friday Wrap Up
Posted by:

mike May 13th, 2017
by Garrett Johnston, Golf Insiders contributor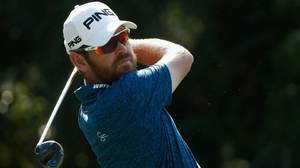 Day 2 at the Players Championship saw 2010 Open Champion Louis Oosthuizen and Kyle Stanley vault up the leaderboard to 9-under par.
Oosthuizen hails from South Africa and made a spirited charge at February's Waste Management Phoenix Open to finish third, his best showing of the year on the PGA Tour.
But so far this week, the 34-year-old has been unconscious with his golf game. On Friday, he delivered his first bogey free round in his past 18, shooting a 6-under par 66 that leaves him tied with Stanley.
Oosthuizen tied for 28th here at TPC Sawgrass last year and is a players that's easy to overlook because he doesn't possess the power game of a Rory McIlroy or Jason Day.
But TPC Sawgrass, especially with it's recent course changes, does not favor the bombers on tour as most tournaments do. It's all about accuracy and course management.
"We're all hitting to the same spots out there," Justin Thomas (E) said Friday. "I was thinking recently why Dustin Johnson doesn't dominate this course, but it's because it takes the driver out of his hands."
So with a course that favors accuracy, it should come as no surprise that a player who possesses what many consider the smoothest swing in the game is co-leading.
"We're in a pretty good spot going into this weekend, a lot of golf to be played around this golf course as we've seen the last two days, you can easily make mistakes around this track," Oosthuizen said. "It's a great golf course. You need to keep it in the fairway, and I think by tomorrow the greens are going to be nice and firm."
Co-leader Stanley possesses one win on the PGA Tour, that came five years ago at the  2012 Waste Management Phoenix Open. This weekend figures to be a golden opportunity for the Gig Harbour, Washington native.
"I've been pretty consistent about what I've been doing practice-wise and off the golf course," Stanley said after his round. "I feel like I've been working on a lot of the right things. Yeah, it seems to be coming together a little bit this year."
Would be interesting to see what comes together for Stanley or Oosthuizen this weekend, they've got plenty of top players breathing down their necks.
Veteran J.B. Holmes stands two back at 7-under while three-time major winner and Ponte Vedra resident Vijay Singh stands at 6-under looking for his maiden PLAYERS Championship.
There's nothing like the weekend at THE PLAYERS.